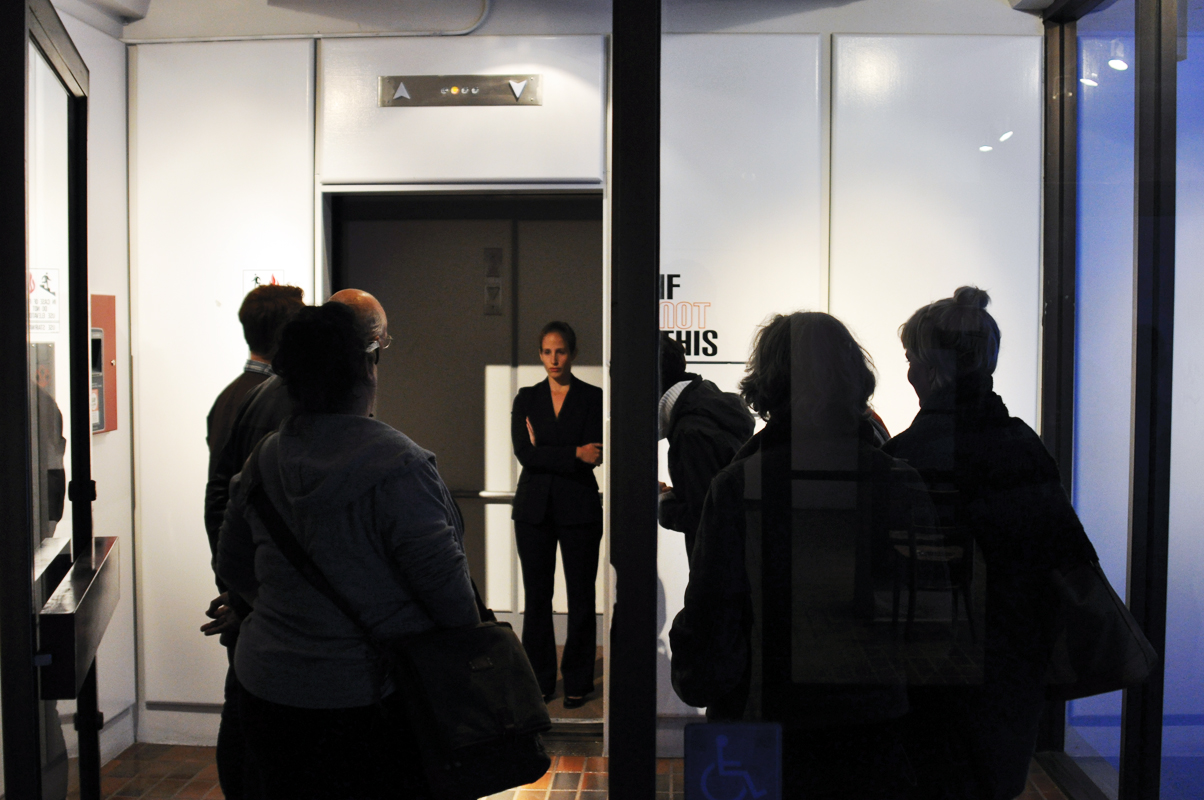 Homage to VALIE EXPORT (2010)
Homage performance weekend
Day 1:
THE DOLL HOUSE
Homage to VALIE EXPORT'S 'Tap and Touch Cinema'
I stand inside an elevator on the ground floor wearing a black business suite.
One at a time people enter the elevator.
When the elevator door closes we stand in complete darkness.
I unbutton my jacket.
I say 'no one will know'.
I allow anything to happen for 2 minutes.
I button my jacket.
I take the elevator to 3rd floor.
I let the person out and go back to ground floor.
The performance ends when the crowd disappears.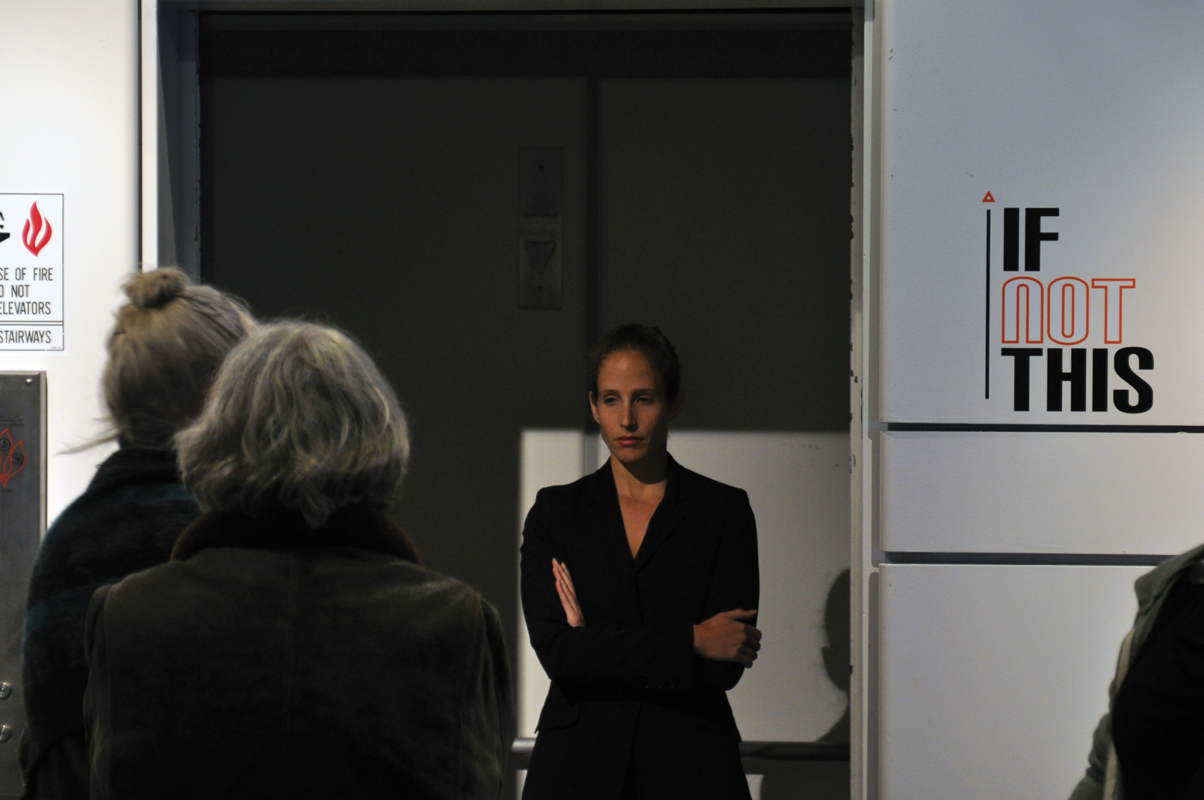 Homage to VALIE EXPORT (2010)
Homage to VALIE EXPORT (2010)
Homage to VALIE EXPORT (2010)
Homage to VALIE EXPORT (2010)
Homage to VALIE EXPORT (2010)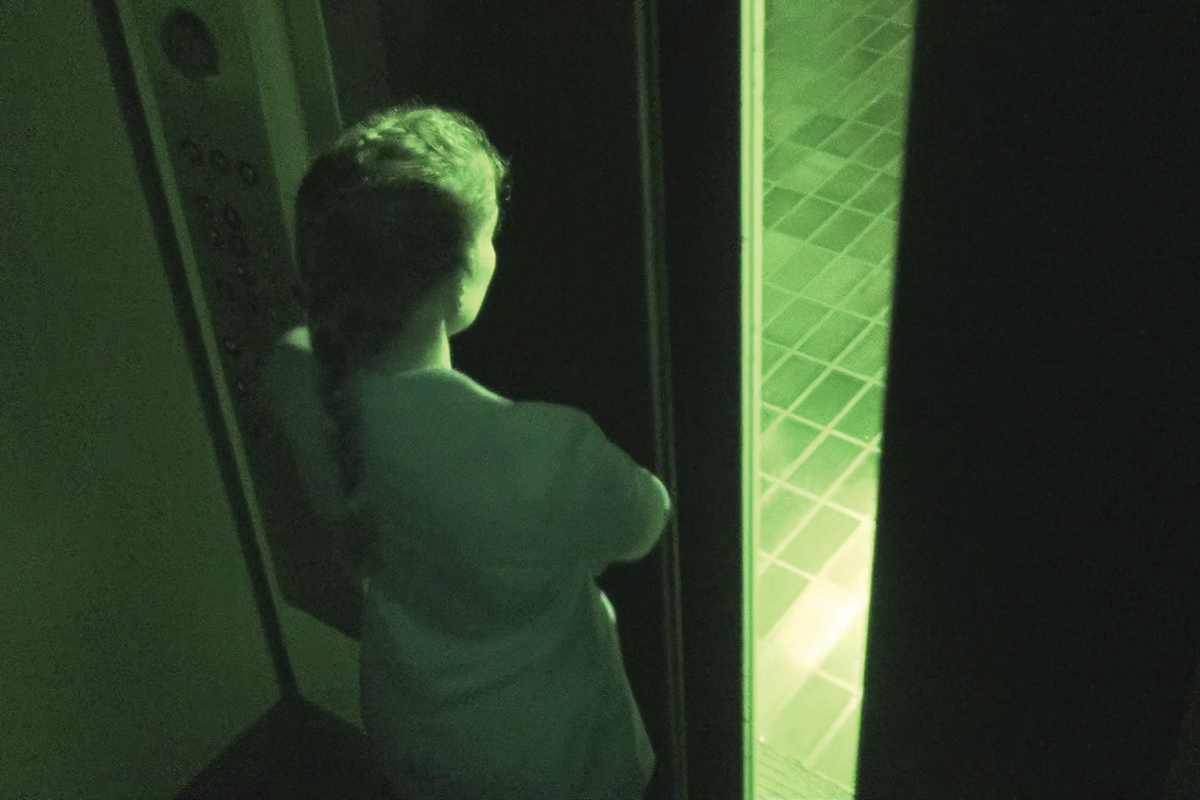 Homage to VALIE EXPORT (2010)